"Be still, and know that I am God. I will be exalted among the nations, I will be exalted in the earth!" Psalm 46:10
He got dressed, ate breakfast, brushed his teeth, then said, "Mom, how many minutes till I have to leave for school?"
"10 minutes," I yelled out as I busily worked packing lunches and backpacks.
I saw him get out some paper and markers. My sweet 7 year-old son worked diligently on a project up until the time that I was rushing him out the door.
"Hurry up Noah, it's time to go!" We said our goodbyes, 3 kids hustling, bustling out the door.
It closed.
Minutes later I came back to clean the kitchen table. And found this.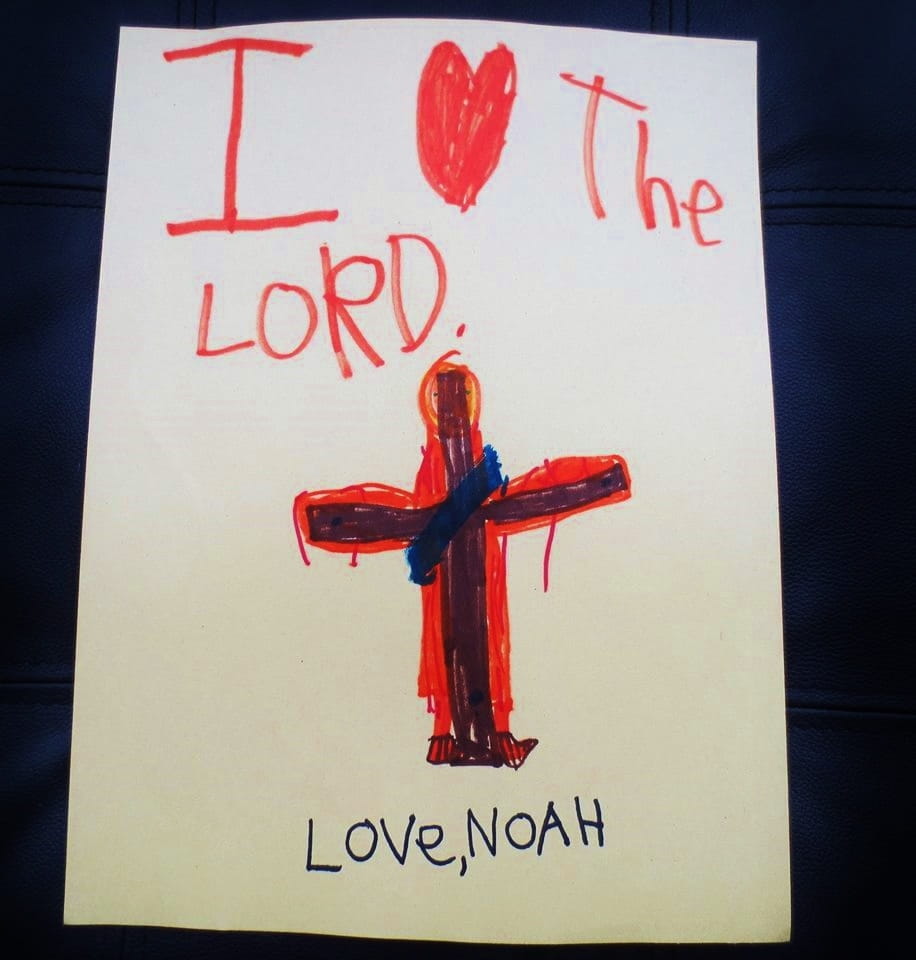 Tears came.
Such truth…such love…straight from the heart of a child to his God.
Maybe that's why Christ reminds us to be more like them, precious children, Matthew 18:3.